Lydia Coutré's parents' cat
Viral Cat Loves Peaches
It's not what you think.
The owner is not feeding peaches to Ozzy the cat; but for whatever reason, the domestic cat enjoys guarding the peaches.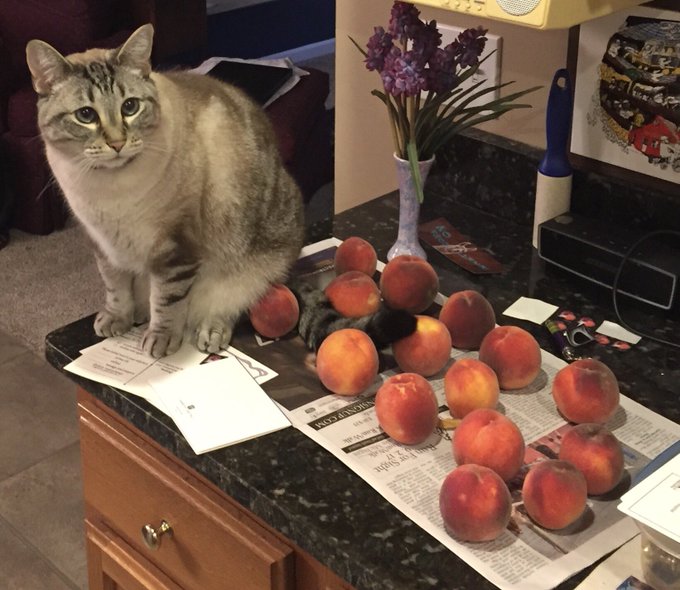 This National Peach Month, it's usually suggested to guard peaches with wildlife fencing; but perhaps, peach growers need to get a cat like Ozzy. 
Lydia Coutré's parents' cat is truly one of a kind.